For moar



Get your own custom adoptables peeps.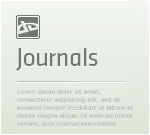 Temporary Traditional Custom AdoptablesFirst off please READ everything before you comment. I'm not going to deal with people asking questions that I already answered in the journal.

I've decided to temporarily open customs again. Just until I reach my 10k :iconpointsplz: goal.

I won't be doing anything digital, it'll all be traditional.

:iconmh1plz::iconmh2plz::iconmh3plz::iconmh4plz::iconmh5plz:

Things I will draw
:iconiluvyou: Little boys (Shota)
:iconiluvyou: Little girls (Lolita)
:iconiluvyou: Little Furries
:iconiluvyou: Chibi Animals

:icontongueblush: I am best at drawing shota.

I also draw "private parts" and sexual themes. (within DA rules)

Things I will not dr
Dis be an auction, yo.
Starting Bid: 100

Bid Increments: 20
No Autobuy
Current Bid: 100
Now belongs to

This is Lady Fennec. She is a large breasted red fennec fox with a raspberry colored heart shape on the tip of her tail. She is sophistcated and seductive. Scandalous and savory. She's everything a man wants. She'll turn your world upside down and around. Once you've had a taste of Lady Fennec, you won't want any other treat.
Dear god that was lame.
Lady Fennec's hubby:
Moar of my stuff:
~~~
Yayyyyy finally colored. Hurt like hell. Took hours.

looks fraking amazah

and I have a new style of colorin' xD or well a new take on it. Using only one color. It makes it easier.
But from this I can add even more detail. Color lightly then color darker then color darkest. All that detail with only one colored pencil.
Rinse and repeat with mutiple colors and bingo I gots lots moar detail. Or so I'm hoping

Hopefully I can test this theory soon.